Start-ups of Reunion Island
companies in the digital sector in Reunion Island
employees in the digital sector
DIGITAL SECTOR OF THE REUNION ISLAND
AN ECONOMY TURNED TO THE INNOVATION AND DEVELOPMENT OF THE ISLAND OF THE REUNION ISLAND.
Recognized strategic activity area in LODEOM, The digital sector is considered today As one of the main growth drivers of the economy of the Reunion Island.
At the same time transverse and wearing his own intrinsic development, by the innovation, in particular, the digital technology is at the heart of the strategy 2020, from France and local authorities.
Creators of jobs, she lists approximately 538 companies and 5000 employees, among which start-ups and innovative companies which contribute every day to the economic growth of the territory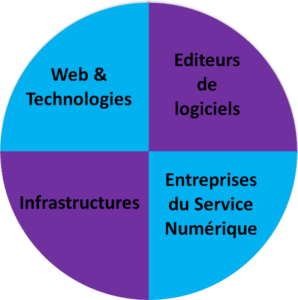 MAPPING OF INNOVATION ACTORS