THE HEALTH TECH THEMATIC NETWORK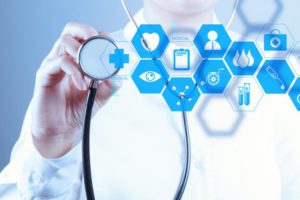 Ecosystem :
"For ecosystem of startups of a territory, join a French Tech thematic network, it is to propose an ambitious local project on a theme, et intégrer une dynamique nationale with an international vision."
Our ambition :
Structure and promote the development of startup ecosystems in the regions
Federate all active ecosystems on a theme
Develop an ecosystem development strategy
Propose operational programs to the services of the growth and the visibility of startups and innovating companies
THE STARTUPS OF REUNION ISLAND
What is French Tech?
The concept of French Tech designates the ecosystem of French Startups, highlighting French excellence in terms of innovation in the form of French Tech Hubs abroad (San Francisco, Cape Town, Abidjan, Hong Kong. ..), French Tech Metropolis (Bordeaux, Nantes, Lyon …) and French Tech thematic networks. The first ambition of the French Tech is to boost a collective dynamic with the objective of placing France among the major startups nations.
The French Tech is an optimistic and ambitious mind, resolutely turned towards the future, to create the world and the economy of tomorrow.
It is also an innovative public initiative, piloted at the Ministry of the Economy, Industry and Digital, at the service of this collective to place France among the major startups nations.
Our philosophy: to support and rely on entrepreneurs to move the lines.
Concretely, the French Tech initiative is 3 actions:
Federate a collective everywhere in France behind a unifying brand
Accelerate Startups Growth by Strengthening the Dynamics of Private Acceleration Structures and Venture Capital Investment
Radiate: promote France and French Tech internationally